Sakura Elevator awarded for UL Certification of fire door and fire window frames
2018/01/15
People are becoming far more aware of elevator safety issues in recent years. Sakura Elevator not only cares about comfort and design of elevators but pays more attention in the elevator safety issues, which continuously developed and certified various safety equipment. And Sakura Elevator awarded for UL Certification of fire door and fire window frames this year.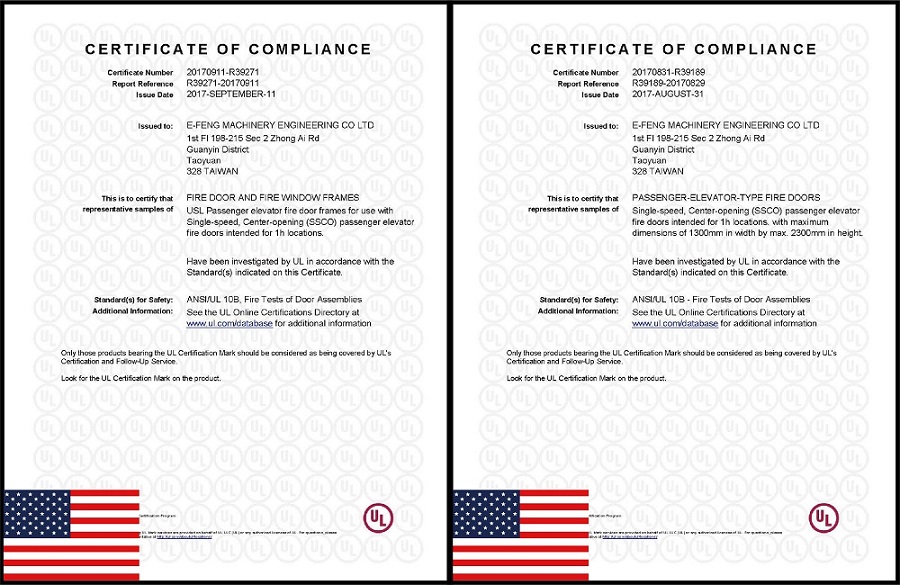 Sakura Elevator's fire door and fire window frames passed sever fire resistance test and obtained various certification. So far, it has Japan's, Singapore's TDV and America's UL certification.
Sakura Elevator is the FIRST manufactory that awarded for UL Certification in East Asia, which means it can go into the America market and spread the high quality elevators. Its quality and capability has received recognition in the market.